A leaders role in demonstrating and building inclusion is critical for leveraging the benefits of sustainable diversity.
The challenge remains that every day decisions such as promotions, the allocation of tasks and access to professional development opportunities include some but not others. The approach required for an individual to feel included can also differ substantially between different members of the same team.
The Inclusive Leadership Program provides an opportunity for reflection and a renewed focus to support with navigating the inclusion conundrum. The interactive experience explores characteristics and behaviours that are recognised for building an inclusive environment which values diversity. This includes equipping leaders with practical tools and approaches to support with bridging the gap between theory and the application of insights and learning back in the workplace. The option is available to deliver the Inclusive Leadership Program via E-learning, workshops or a blended approach.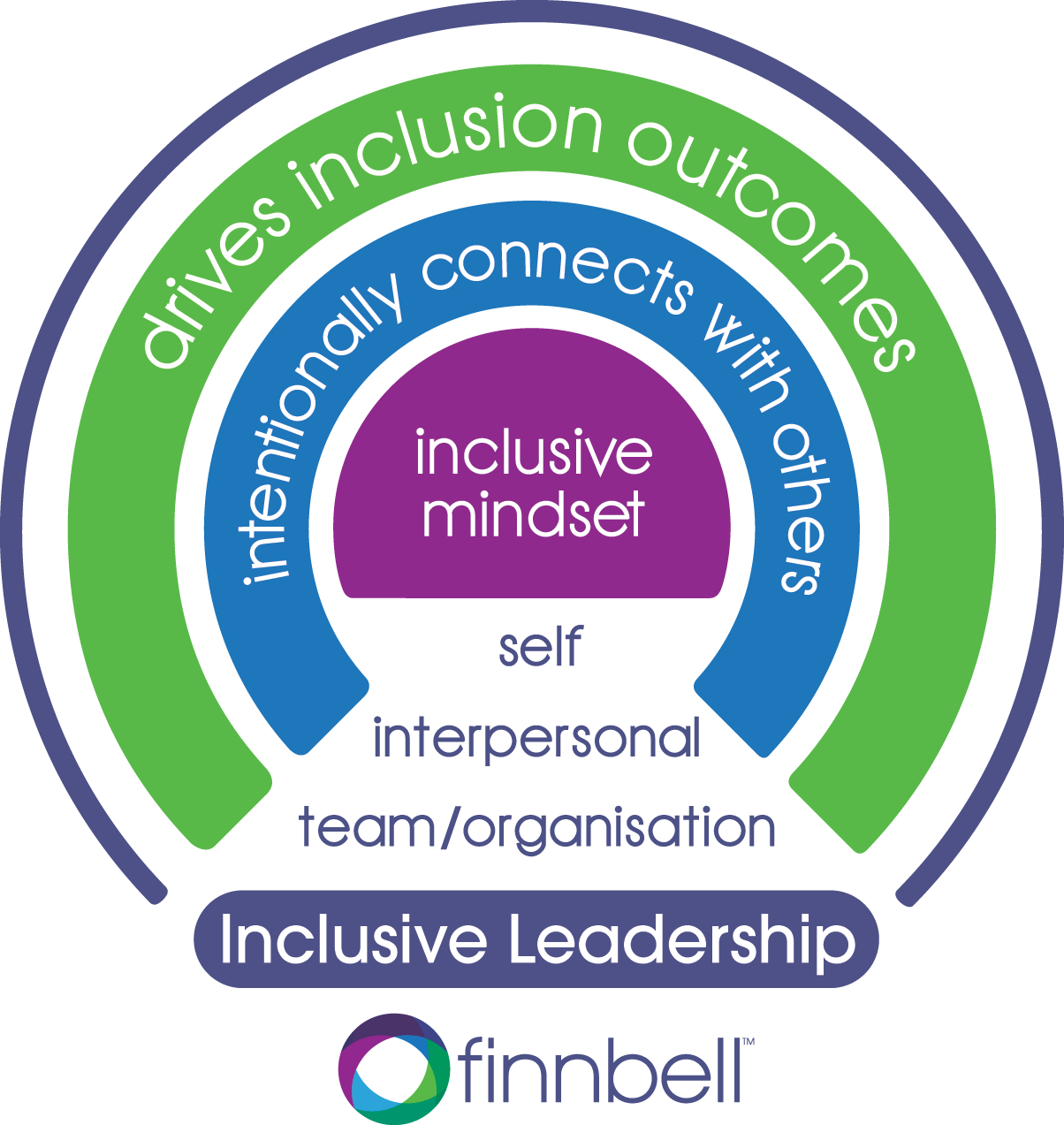 Inclusive Leadership 360 Assessment
The Inclusive Leadership 360 Assessment compliments the Inclusive Culture Survey by exploring leadership characteristics and behaviours from three different and equally important perspectives:
Fostering an inclusion mindset
Intentionally connecting with others
Driving Inclusion outcomes
The corresponding report enables conversations and feedback to move beyond the subjective, ensuring the time and energy invested in professional development delivers maximum results for the leader and broader workplace culture. A leadership teams aggregate results also enables content for the Inclusive Leadership Program to be tailored to the group, by building upon recognised strengths and addressing areas identified as requiring additional focus and development.